Nú styttist í hina kattliðugu Nadia Sharif.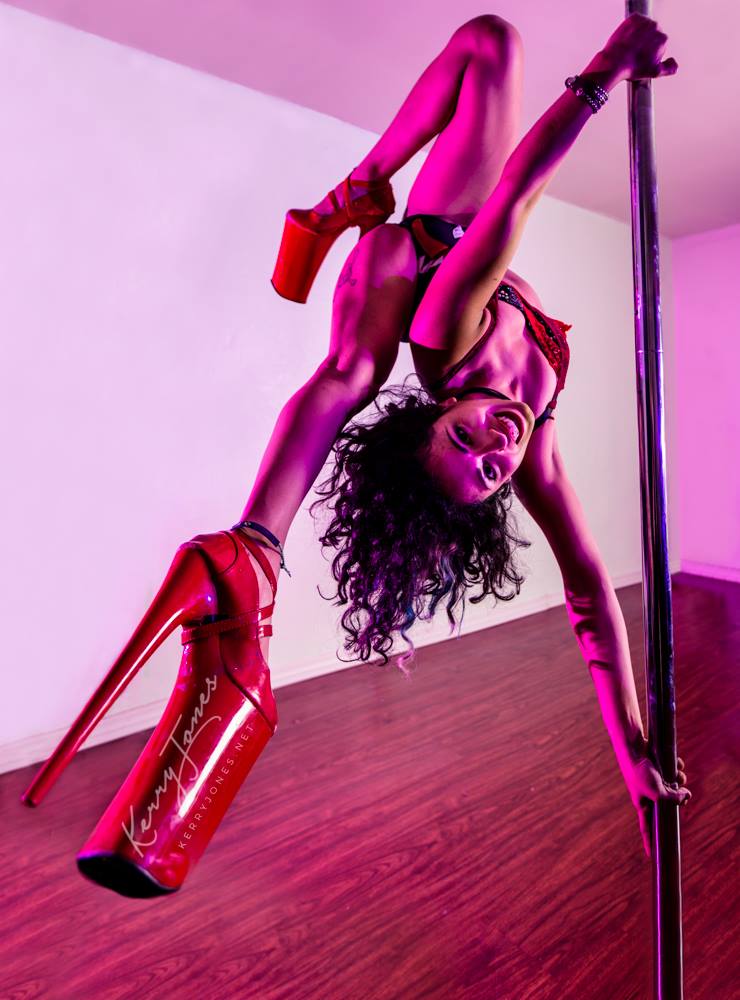 Nadia is known for her unique tricks, fluid spins, acrobatic capabilities, energetic stage presence and impeccable musicality. She first started pole dancing in her bedroom after watching Felix Cane on YouTube in 2007. Being so inspired by the art, she installed a pole and began to teach herself tricks by watching people like Karol Helms, Pantera and Jenyne Butterfly on YouTube. She then entered her first competition, PoleStar Invitational 2008, and was addicted to pole dancing after that. In 2009, Nadia began teaching at X-Polesitions in North Hollywood and continued to train and compete. In 2010, she partnered up with Mina Mortezaie and began competing and performing as a doubles act. Nadia continues to train and compete as both a soloist and doubles pair with Mina Mortezaie. Nadia is very passionate about teaching and has continued to teach pole dancing through her electrical engineering education and through her engineering career. She loves to share her pole knowledge and experience with her pole students in hopes that she can inspire pole students and help spread the pole word in positive light.
Maí 2016
7. maí  14:00 – 15:30 Pure Spin (Skilyrði að kunna að klifra)
7. maí 15:45 – 17:15 Signature Tricks (int/adv)
8 Maí kl 18:00 – 19:30 Drops (int/adv)
8 maí kl 19:45 – 21:15 Acroflex (þátttakendur á þessu workshoppi þurfa að komast í brú)
Hvert námskeið er 90 mínútur
Hægt er að bóka sig á námskeiðið í afgreiðslu Eríal Pole.