Hin stórfenglega súlu og loftfimleika stjarna Bendy Kate mun heimsækja Eríal Pole í Nóvember og halda fjögur workshop.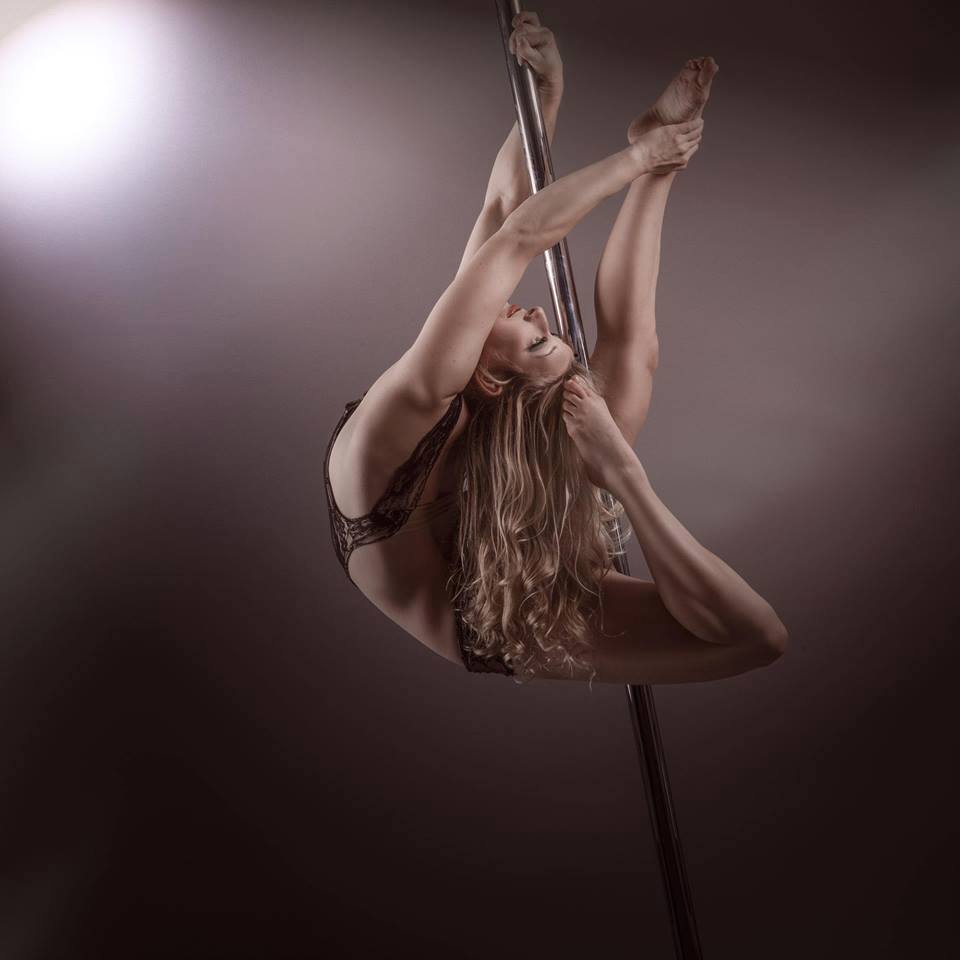 Skráning er hafin. Komdu til okkar eða hafðu samband á erial@erial.is til þess að bóka pláss!
POLE ACROBATICS – 12.500 kr
Laugardagur 21. nóvember kl 17:45-19:15 90 mínútur
Level 3 og upp
Bendy started her career as a young acrobat so in this workshop Bendy focuses on the gymnastic elements behind pole fitness. Handstands, Flips, rolls, catches, arms only transitions, Chinese pole tricks, somersaults, cartwheels, lifts, flexibility moves, this masterclass includes them all!
This class is ideal for pole dancers who enjoy a challenge and executing the more gymnastic pole moves. For intermediate to very advanced pole dancers. You must be able to competently invert to attend this class.
SPINNING AROUND THE WORLD – 12.500 kr
Sunnudagur 22. nóvember 16:00-17:30 90 mínútur
Öll level velkomin
Learn Bendy's signature static and spinning pole spins from her latest performances. Tips and advice on gaining momentum on a static pole. Learn some of Bendy's biggest spins, and unique static spin combinations. Gain trust and confidence on the Spinny pole. How to combat motion sickness! Learn how to create illusions on spinning pole, how to combine movements, the techniques behind one handed spins on a spinning pole. And learn her most recent competition spins – step by step. This class is ideal for polers who love spins and admire the fluidity of movement in pole on both the static and spinning. All levels welcome!
AERIAL FIT Lyra – 12.500 kr 
Sunnudagur 22. nóvember kl 17:45-19:15 90 mínútur
Lærðu að pósa á hringjunum, fara á hvolf og framkvæma kraftmikla snúninga. Bendy mun kenna flottustu trikkin frá nýjustu Lyru sýningum sínum sem og gefa góð ráð varðandi sýningar og keppnir. Nemendur þurfa að hafa lokið einu námskeiði í lyru og/eða vera örugg með að fara á hvolf og kunna grunn atriði í lyru.
Flex Masterclass – 10.800 kr
Sunnudagur 22. nóvember kl 19:45-21:15 90 min
Öll level velkomin!
Want to learn the secret behind the nickname – Bendy Kate?
Bendy shares all her gymnastics and sports physiology knowledge to help improve your flexibility. The masterclass includes; tips and flexibility advice, upper limb injury prevention stretching, loosening of the shoulders, neural stretching (also vital for improving flexibility), flexible floor work, acro stretching, PNF stretching, learning how to utilise the whole spine, back bending, chest stands, introduction into contortion, splits in all directions, over splits if necessary, needlescales and stretches for the Rainbow Marchenko.
Available to all levels even non pole dancers/aerialists are welcome! Ideal for individuals looking to improve their flexibility and muscular performance.
Einkatímar 
Einkatími 21.500 kr á mann á klukkustund
2 manns 18.000 kr á mann á klukkustund
3 manns 15.500 kr á mann á klukkustund